4.

Construction¶
BUILD MORE FARMS!!

— Warcraft III: Reign of Chaos

 
The construction phase of the life cycle is the central activity of a software project, where software is built. During construction the applications and libraries needed to complete the project are written, according to the requirements and designs created in the previous phases. Not surprisingly, this phase is not skimped-on or glossed-over like the others—as it's normally not possible to and still get paid.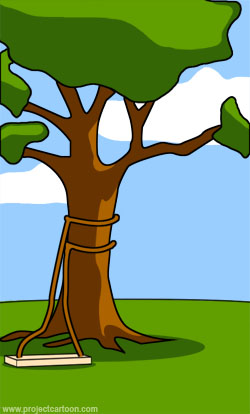 The phases will begin to overlap at this point, necessitating a multi-disciplinary approach. While building the software, we'll need to revisit requirements found to be impractical or assumptions found incorrect. Functionality that was too minor to fully design and document up front will need to be fleshed-out. Testing, fixing, and retesting code will need to be done until quality objectives are reached. Project resources need to be managed and results communicated. Meanwhile engineers apply their Computer Science chops  to various challenges, aiming to tackle them in the most efficient manner.
A number of techniques are described below that have been found to make development more productive, the resulting software more reliable and maintainable.

See also: Books
Code Complete: A Practical Handbook of Software Construction, 2nd Edition, by Steve McConnell
The "bible" of software construction practices and techniques, with additional discussion of other life-cycle phases. If you are serious about software development you'll want a copy. It's arguably the best choice if you've only time for a single book—the best "bang for the buck" of the recommended group.
4.1.

Considerations¶
Construction is an activity in which the software engineer has to deal with sometimes chaotic and changing real-world constraints, and he or she must do so precisely.
— IEEE SWEBOK Guide V3.0, Ch. 3
In the previous chapter on Design, we discussed use of the Right Tools for the Job, fundamental construction building-blocks such as operating systems and programming languages. These details are also a construction concern.
We'll also consider the "whole system" a project may define. A software system is defined by Wikipedia as "a system of intercommunicating components based on … a number of separate programs, configuration files, … and documentation"  .
4.2.

Process¶
In general, software construction is mostly coding and debugging, but it also involves construction planning, detailed design, unit testing, integration testing, and other activities.

— IEEE SWEBOK Guide V3.0 (Ch. 3)

 
The major tasks of the construction phase are as follows:
Programming

Developer testing

Debugging
4.2.1.

Programming¶
K.I.S.S.: Keep it simple, stupid!

— Kelly Johnson

 
Programming is the process of writing down the instructions to solve a problem for the benefit of end users and communicating with others on the team. The word "coding" is often used for this activity, however it implies a mechanical transcription or translation of some sort, where as the words programming, development, or engineering acknowledge the much more creative process that it is. A number of development techniques, tools, and best-practices found effective are described below.
4.2.1.1.

Tools¶

The first tool a developer must master is a programmer's text editor , whether standalone or part of an integrated development environment (IDE ). Editors may be broken down further into terminal or graphical user interface (GUI ) categories. Terminal editors usually have unique and sophisticated keystroke command-languages that are quite efficient but take a while to learn. The major contenders are vim and emacs.
Vim  (Vi IMproved) is a lightweight and powerful editor and installed by default on all Unix-like operating systems (often reachable remotely via ssh ), making it almost universally available and needed in a pinch. Accordingly, everyone should be familiar with inserting text (type: i, then modify text), saving and exiting from it (type: :wq). Do yourself a favor and take a short vim tutorial at your earliest convenience.

Addendum: just read that  vim key-bindings work well on a phone keyboard.

Emacs  is extremely extensible and unique in that it is as large and powerful as an IDE but typically runs in a terminal.
GUI editors are understandably better integrated into modern desktops, and have superior graphical capabilities. They use standard GUI key-bindings which speed learning and may reduce context-switching between apps, though are a bit slower at raw editing-throughput than terminal editors like vim. They don't run efficiently over the network (X  or Remote Desktop ), though editing files over a network-mount (NFS , Samba , sshfs ) is a good option. Examples:
IDEs bundle powerful productivity-enhancing features such as an editor, SDKs , tools like code-completion, static-analysis, "search everywhere," debugging, and support for refactoring across a whole project. They are often but not always centered on a single language or platform, though almost all additionally support web and templating languages these days. Examples:
Profiling tools  monitor code as it runs and record how long each unit takes in a cumulative fashion, directing attention to where optimization is needed.
Analysis tools (both static and dynamic) are available for major languages and platforms. These automated tools warn about actual and potential problems in a code base, supporting project scalability. Notable examples are JSLint, JSHint , or ESLint  for Javascript and Pyflakes  for Python. Memory leak  and debugging tools such as valgrind  are essential to avoid bugs when manually allocating memory in a language like C.
Other important tools a developer should know are diff  and build tools like make . Code formatters like *tidy and golang's format  are useful as well.
Command-line Shells
Proficiency with a command shell is a must as a programmer. A clicky-pointy-only developer will be laughed out of the room. ;) Choose one of the shells below and read through its full documentation:
You'll be glad you did. (Once the author completed one of these shell manuals and worked the techniques into his repertoire, mere mortals started treating him as if he was some kind of god).
Tip
It's your job as a professional to keep on top of the best tools for platforms you target, and across the industry.
4.2.1.2.

Coding Standards¶
There are two hard things in computer science: cache invalidation, naming things, and off-by-one errors.

— Phil Karlton, Martin Fowler

 
Coding standards are a way to improve and promote consistency of a project on its styling layer. Also known as a style-guide, the standards should encompass naming conventions , layout, and indentation rules, among other things.
While we'd all like to do things "our way", we recognize that a project with five different coding styles is worse than a single style, even if it's sub-optimal. When all the code in a large codebase is in one standard form it is easier to understand, reduces distraction, and can emphasize bugs—helping them stick out . Following a common style guide for your platform helps new team members get their bearings and find their way around your code more quickly.
Comments
Don't comment bad code—rewrite it.

— Kernighan and Plauger, "The Elements of Programming Style"

 
A minor note on comments . Comments should not reiterate code but explain the why behind its design.  Readable code will explain the what and how, therefore prefer good names and documentation over comments.
Error Messages
Further, it's important to write meaningful error messages that give the user an idea how to overcome problems. There are few things that so clearly divide professional software from not than the quality of its messages. Return status codes compliment, but do not obviate useful error messages. 
4.2.1.3.

Technical Reviews¶
…I believe that peer code reviews are the single biggest thing you can do to improve your code.

— Jeff Atwood, co-founder StackExchange

 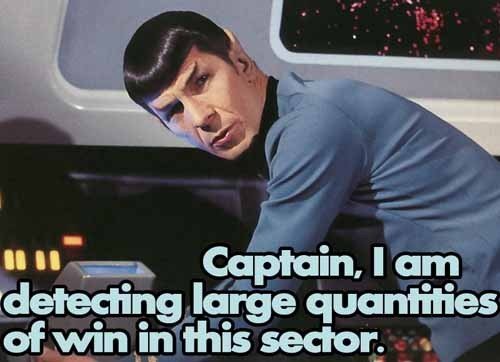 Peer review of project code is a powerful technique to improve project quality and velocity, piercing developer blind spots and fixing problems early in the development process. Constructive reviews develop junior engineers into senior engineers, and may even break senior engineers of bad habits they've grown accustomed to.
Technical reviews has been found to be quite effective. In one study, errors were brought down from 4.5% to 0.82% per line of code (Freedman and Weinberg 1990  ). Author Karl E. Wiegers  lists additional benefits :
Less time spent performing rework

Increased programming productivity

Better techniques learned from other developers

Reduced unit-testing and debugging time

Less debugging during integration and system testing

Improved understanding/communication regarding system

Shortened product development cycle time

Reduced field service and customer support costs
Formal Inspections
Reviews are more cost effective on a per-defect-found basis because they detect both the symptom of the defect and the underlying cause of the defect at the same time. Testing detects only the symptom of the defect; the developer still has to find the cause by debugging.
— Steve McConnell, Rapid Development (Ch. 4)
The precursor and formal analogue to code review is the Fagan Inspection , invented not by Steely Dan founder Donald Fagen , but Michael Fagan of IBM, and said to remove 60-90% of errors before the first test is run. (Fagan 1975)    On inspections, courtesy "The Silver Bullet No-one Wants to Fire," OSEL, Oxford Software Engineering Ltd. :
A widely applicable, rigorous and formal software engineering QC technique.

Inspection of any document when it is believed complete and ready for use.

Finds defects (directly – unlike testing, which happens later, and only reveals symptoms)
Wow, why don't we use that for everything, you're probably asking? Well, it's expensive to have multiple people involved in a formal process. Also, it's been found that reviewers tire after about an hour (Cohen 2006 ). A lighter-weight code review process can get us the majority of the benefit at a lower-cost, and fewer dead trees. If your reliability requirements are very strict however, this will be one the tools you'll reach for. 
Reference
Fagan, Michael E. "Design and Code Inspections to Reduce Errors in Program Development," IBM Systems Journal, vol. 15, no. 3, 1976, pp. 182-211.

Fagan, Michael E. "Advances in Software Inspections," IEEE Transactions on Software Engineering, July 1986, pp. 744-751.
Tip: Humanizing Peer Reviews
How to avoid hurt feelings  when reviewing, by Karl E. Wiegers:
Ask questions rather than state facts when critiquing.

Scratch each other's back w/constructive criticism.

Practice egoless programming, separate the work from the person.

Direct comments to the work product, not to the author.
See also: Online Resources
4.2.1.4.

Pair Programming¶
Pair programming is a dialog between two people trying to simultaneously program (and analyze and design and test) and understand together how to program better. It is a conversation at many levels, assisted by and focused on a computer.

— Kent Beck, Extreme Programming Explained

 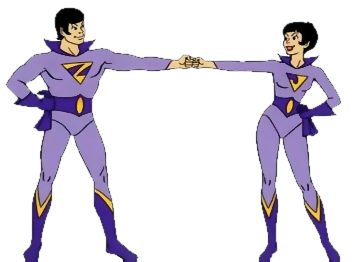 Pair programming  is two developers working "uno animo" (with one mind, as Fred Brooks liked to write) at a single workstation, delivering the benefits of code review immediately. While overkill for mundane jobs it can be quite useful for the hardest, most important, or architectural portions of a project.
The "driver" writes the code, while the observer (or navigator) actively checks it and thinks strategically about design and direction. The two change places regularly. A number of helpful tips for Pair programming can be found in Code Complete by Steve McConnell (Ch. 21):
Coding Standards are essential in order to avoid focus on incidentals.

Keep a matching pace, or benefits are limited.

Rotate work assignments, so developers learn different parts of the system.

Don't force people who don't like each other to pair.

Don't pair two newbies together.
Pair programming can improve code quality, shorten schedules, and promote collective ownership.
See also: Online Resources
Pair programming is overkill for 80% of programming tasks but is useful for the right 20%. Do you really need a co-pilot to pull the car into the garage? In other words, not every software task is akin to brain surgery or flying a 747.

— Michael Daconta, Software Engineer

 
4.2.1.5.

Refactoring¶
Refactoring (noun): a change made to the internal structure of software to make it easier to understand and cheaper to modify without changing its observable behavior.

Refactor (verb): to restructure software by applying a series of refactorings without changing its observable behavior.

— Martin Fowler

 
The quote above assumes some knowledge, so let's back up a bit. What does factoring mean? Remember back to algebra when you had to find common factors? Meaning, to remove the parts in common and consider them separately? For example, let's find a factor of 2y + 6, courtesy the math is fun  site:
Both 2y and 6 have a common factor of 2:

    2y  is  2 × y
    6   is  2 × 3

So you can factor the whole expression into:

2y + 6  =   2(y + 3)

The common factor 2 has now been "factored out" of the expression; it's the same idea when factoring code. First take the parts in common, create a function or method to hold them (making it bit more general with parameters as needed), then replace the duplicated code with calls to new factored code instead. The re- in refactoring reminds us to repeat the process.
Dive into Refactoring…
Author Mark Pilgrim explains refactoring with "great skillful-skill"  in his book, Dive Into Python :
Refactoring is the process of taking working code and making it work better. Usually, "better" means "faster", although it can also mean "using less memory", or "using less disk space", or simply "more elegantly". Whatever it means to you, to your project, in your environment, refactoring is important to the long-term health of any program.
Code is never perfect on the first draft, and probably not on the tenth. Clarity, reuse, doing one thing, principles, performance, testability, and maintainability are all goals to be achieved through refactoring.
4.2.1.6.

Defensive Programming¶

Defensive programming  is similar to defensive driving  indicating that you need to take precautions and protect yourself from other's mistakes as well as your own. That means:
Protecting against invalid inputs, by returning an error code, or raising an exception.

Use of assertions , statements expected to be true or fail immediately, instead of several steps downwind.

Use of constants instead of variables when possible.

Use of checksums  during communication or storage.

Proper initialization of variables in low-level languages.

Use of strn* functions rather than str* in C to prevent buffer overruns.

Turning on extra compiler warnings, enabling strict modes.

Using scalable practices, i.e. adding types, running analysis tools.

Use of TDD.

Canonicalization  of filesystem paths, aka converting them to absolute paths to prevent malicious input.

Watchdog timers  to detect error conditions and restarts.
Tip: Don't Hide Errors
When programming defensively in library code (good), you may be tempted to go an extra step to avoid an error, aka "swallowing" it (bad). Errors must be thrown immediately so that any bugs can be found and fixed as easily as possible, otherwise they'll be postponed until "god knows when" and potentially lost. In production software crashing is normally not an option—instead catch the error at the application level and log it extensively—never hide it. See "Exceptions in the rainforest"  for more details.
See also: Online Resources
More on defensive programming, centered on C programming at Dr. Dobbs. 
4.2.2.

Developer Testing¶
A reasonable combination of unit and integration tests ensures that every single unit works correctly, independently from others, and that all these units play nicely when integrated, giving us a high level of confidence that the whole system works as expected.

— Sergey Kolodiy, Toptal

 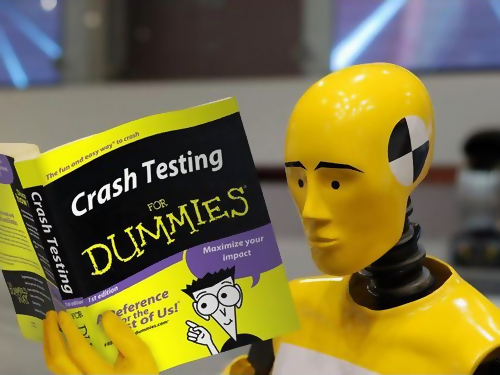 To ensure a baseline of quality, tests that developers perform include unit, integration, and system testing, with each level of testing built on the previous.
As we will discuss below and the Quality Assurance phase, testing is necessary to deliver a professional product. When designed with a concern for quality up-front, constructed for verification, and supported by scalable practices these steps should go swimmingly .
4.2.2.1.

Unit Testing¶
It takes three times the effort to find and fix bugs in system test than when done by the developer. It takes ten times the effort to find and fix bugs in the field than when done in system test.

Therefore, insist on unit tests by the developer.

— Larry Bernstein, Bell Communications Research

 
A unit test is a small test, narrow in scope, that exercises one unit (think function or method) of code independently from other units. Each test should validate the unit in a single case and run quickly. Ideally, these tests should be written by the author of the unit rather than an external team for efficiency reasons, as the code and its design will be fresh in-mind.
Common types of unit tests include:
Positive, testing that the unit responds properly to valid inputs.

Negative, testing the unit responds properly to invalid inputs by returning an error signal, raising an exception, etc, rather than a wrong answer.

Boundary, testing around the limits of a unit. E.g. for an integer input, testing 0, midpoints, the highest/lowest numbers, and exceeding them.

Often related are off-by-one  errors.
One limitation to developer testing is that developers tend to write positive tests, assuming code will work. There's not a lot of time on a busy project to brainstorm on what those "crazy users" might try. Simply realizing this may help expand your repertoire, however.

Tip: Testing Difficulties
Having trouble writing tests? As mentioned in Constructing for Verification, what makes code hard to test is not a lack of "secret" testing techniques, but rather poorly-designed code.
See also: Online Resources
Unit Tests, How to Write Testable Code and Why it Matters, by Sergey Kolodiy, Toptal

This is an well-written, and informative article on how to lift your code to the next level. C# based, but widely applicable.
Testing your code

There are a number of valuable tips in this tutorial and checklist. Python based, but widely applicable.
4.2.2.2.

Integration Testing¶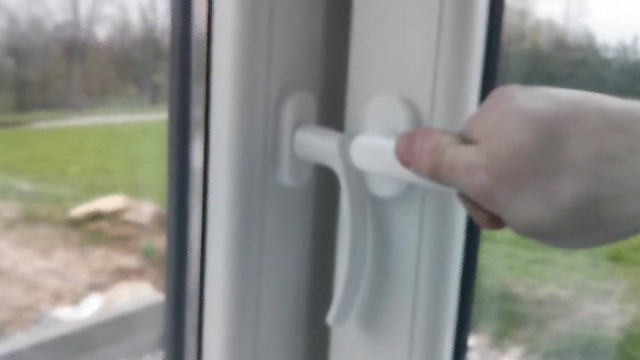 Integration testing verifies the interaction of multiple (previously-tested) units as a group. Larger components and modules of your project are tested to make sure they work together correctly, by exercising the interfaces and communication-paths between them. The testing may proceed from a top-down or bottom-up approach. Integration may require prerequisites such as a populated database or network services to be available.
Don't wait long to integrate and test, as problems accumulate over time, their causes harder to pinpoint. Consequently, a daily build and "smoke test" has become standard in the industry to reduce integration risk.
From Code Complete, Steve McConnell, Ch. 29, "Daily Build and Smoke Test":
When the product is built and tested every day, it's easy to pinpoint why the product is broken on any given day. If the product worked on Day 17 and is broken on Day 18, something that happened between the two builds broke the product.

Daily builds can reduce integration problems, improve developer morale, and provide useful project management information.
See also: Online Resources
Daily build and Smoke Test, by Steve McConnell, Best Practices, IEEE Software 
So, if daily integration is so great, why not do it all the damn time?
Continuous Integration
Continuous Integration doesn't get rid of bugs, but it does make them dramatically easier to find and remove.

— Martin Fowler, ThoughtWorks

 
Well, that's the idea behind continuous integration  (aka CI). Code is integrated, built, and automatically tested several times a day, or on every check-in, providing immediate feedback to developers. 
It need not mean continuous delivery. More conservative projects will need another layer of testing done before promoting a build to production; such a rapid deployment pace could be dangerous.

See also: Implementing CI
Todo
More than a process
Continuous Integration is backed by several important principles and practices.
After integration testing has been completed successfully on the components of a project, whole system testing may begin.
4.2.2.3.

System Testing¶
System testing is usually considered appropriate for assessing the non-functional system requirements—such as security, speed, accuracy, and reliability.

— SWEBOK Guide v3, Ch. 4

 
System testing, sometimes called "end to end" (or E2E) testing, verifies that the different parts (i.e. integrated components) of a complete system work together as designed in a real-world environment. It should be considered a form of black-box  testing, without knowledge of internal workings of the software.
System testing should test the whole project end-to-end and verify agreement with requirements and functional specifications. While often largely conducted by a separate Quality Assurance team, developers will need to be aware of and contributing to the process in parallel.
4.2.2.4.

Getting Started¶

If you're just getting started testing, are "curious" about developer testing, and would like to see examples of tests with code, this great half-hour crash course  by Ned Batchelder at PyCon is highly recommended. As the Python unittest module is patterned on xUnit (aka jUnit, nUnit, cppUnit etc), the tutorial is broadly applicable.

See also: The Way of Testivus

Testing techniques for the "rest of us" . "Good advice on developer and unit testing, packaged as twelve cryptic bits of ancient Eastern wisdom," by Alberto Savoia :
If you write code, write tests.

Don't get stuck on unit testing dogma.

Embrace unit testing karma.

Think of code and test as one.

The test is more important than the unit.

Tests not run waste away.

The best time to test is when the code is fresh.

An imperfect test today is better than a perfect test someday.

An ugly test is better than no test.

Sometimes, the test justifies the means.

Only fools use no tools.

Good tests fail.
See also: Online Resources
4.2.3.

Debugging¶
Debugging is twice as hard as writing the code in the first place. So if you're as clever as you can be when you write it, how will you ever debug it?

— Brian W. Kernighan

 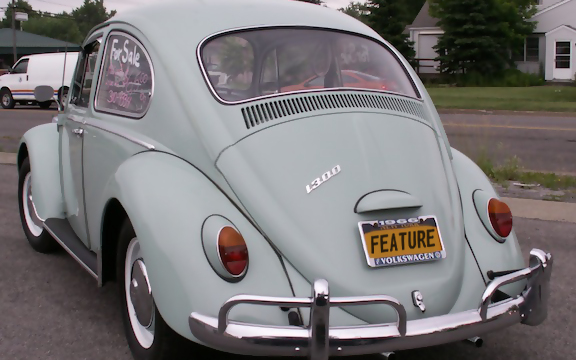 Debugging is the process of investigating, resolving, or working-around defects (aka "bugs" ) in software. You've probably noticed already that not only are there bugs in code or hardware, but in specs and documentation as well. Further, not all issues discovered will be considered for repair, due to cost, finite resources, frequency, compatibility, or other concerns.
Techniques
It's best to confuse only one issue at a time.
— Kernighan & Ritchie (Unconfirmed)
The first step in debugging is to reproduce the problem, which is not always easy. You've got to be systematic, using the scientific method . It's important to change one thing at a time during construction, troubleshooting, or debugging, in order to avoid unnecessary entanglement or confusion.
Frequently, defects can be diagnosed and corrected informally through simple print statements from the program to standard-out  in the console it is run from. In programs of a certain size a logging channel should be available, where messages from components across the code base may be directed. Logging is preferred to the simple print statement for numerous reasons. Messages may be categorized and filtered, sent to the console, log files, system event logs, or centralized network repositories. The program can be put into a mode known as "debug" mode, where verbose informational messages (which would normally be skipped for performance reasons) are output. Logging may be the only way to see what is happening in a remote application, or those that have no user-facing interface, such as a daemon or service.
Debugging Tools
When a truly difficult bug is encountered however, it is time to break out the big guns—a professional debugger or debugging tool, whether standalone or built into an IDE. Choices include line-oriented console debuggers e.g. from the gdb  tradition, curses-based  full terminal debuggers, and GUI debuggers. All of these tools enable one to step through code as it executes line-by-line, look through stack frames, to inspect and modify variables. Low-level debuggers often allow inspection of core dumps (memory) for processes that have already crashed.
Tip: Rubber Ducks and Chickens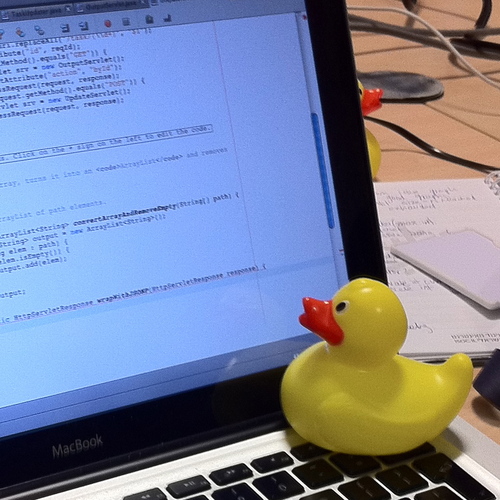 When faced with a difficult problem, the kind one needs professional tools to solve, it can help to explain the situation to a rubber duck or other object  that's willing to listen.     
No, hold on a minute… ;-) Here's an explanation from the cantlug mailing list :
We called it the Rubber Duck method of debugging. It goes like this:

Beg, borrow, steal, buy, fabricate or otherwise obtain a rubber duck (bathtub variety).

Place rubber duck on desk and inform it you are just going to go over some code with it, if that's all right…

Explain to the duck what you code is supposed to do, and then go into detail and explain things line by line.

At some point you will tell the duck what you are doing next and then realise that that is not in fact what you are actually doing. The duck will sit there serenely, happy in the knowledge that it has helped you on your way.
The process of explaining itself illuminates and clarifies the problem—the first step to finding a solution. The term "rubber duck debugging" is a reference to a piece in the book the Pragmatic Programmer described later in this chapter. How does the duck do its magic? From Wikipedia :
Many programmers have had the experience of explaining a programming problem to someone else, possibly even to someone who knows nothing about programming, and then hitting upon the solution in the process of explaining the problem. In describing what the code is supposed to do and observing what it actually does, any incongruity between these two becomes apparent. More generally, teaching a subject forces its evaluation from different perspectives and can provide a deeper understanding. By using an inanimate object, the programmer can try to accomplish this without having to interrupt anyone else.
See also: Online Resources
4.2.4.

Publishing Code¶
I love it when a plan comes together.

— John "Hannibal" Smith, The A-Team

 
Have no fear—we'll discuss version control systems at length in a later chapter. The short story if you are not yet aware, is that Professional™ developers use "version control" software to record the progress of their work and share it with others.
"Checking-in" describes the process of saving your work and making it available (publishing) to other developers, a fundamental process of software engineering. This is an important step because if you have broken any part of the existing project (created a regression ) including any build processes, it could affect multiple people and halt their work until the problem can be fixed.
Therefore before checking-in new work, to keep standards high and the team productive, cultivate the following habits at publish time:
Confirm that you've included all new referenced files.

Run lint-ing  tools, to avoid trivial errors.

Do a rebuild, if necessary.

Run the test suite to find regressions.

Manually test program one last time.

Check your work with a diff tool—you'll often be surprised what crept in by mistake (or was forgotten).

Finally, if you haven't yet collapsed from exhaustion, commit and check in (aka push) the code.
That's it for construction, in the next chapter we'll discuss software quality.
See also: Books
The Pragmatic Programmer: From Journeyman to Master, Andrew Hunt and David Thomas
Learn from decades of experience in Software Engineering and management, in an easy-to-read style.
TL;DR
K.I.S.S.: "Keep it simple, stupid!"

Always opt for simple and readable techniques over clever ones, you'll thank yourself later.

Discourage exceptions and tie-up "loose-ends" early before they impede productivity.

While incidental complexity has been slowly reduced over the years, essential complexity remains.

"A class should have only one reason to change."

"Don't repeat yourself!"

Organize by the principle of least surprise.

Consider project and team size when making technology and process choices.

There's a 97% chance you're wasting time when optimizing without a profiler.

Feedback loops must be of short duration for work to proceed.

Write testable, defensive code; consider TDD and pair programming.

Use a "daily build and smoke test" or CI to reduce integration risk.

Choose a coding standard/guide for your project, and follow it.

Refactoring is important to the long-term health of a project.

Become a master in your chosen toolset, and aware of others.

Hold code-reviews regularly, and be constructive.

Insist on a test suite.

Always run analysis tools and tests before checking-in code.